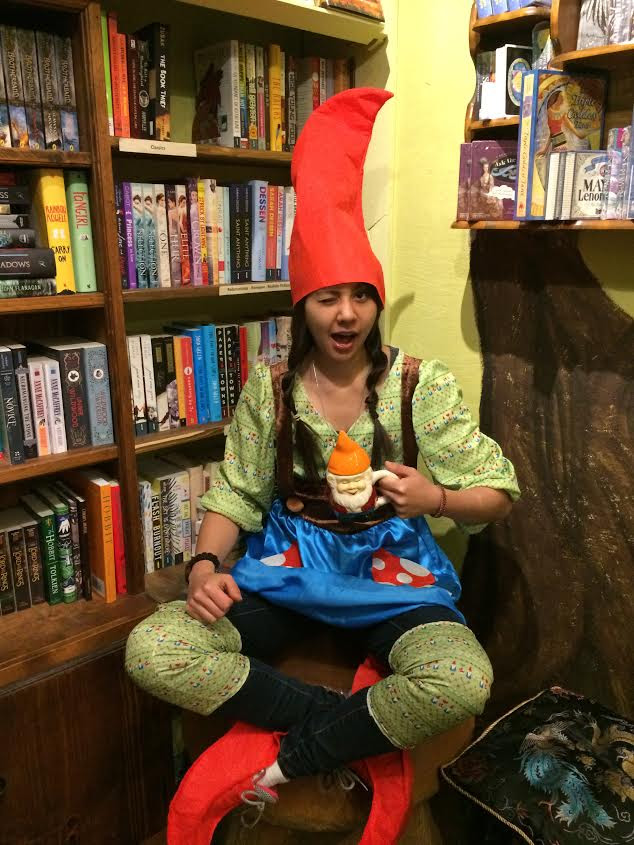 Gnome for the Holidays BEGINS!
December's StorySpinner Mission is to activate your Holiday Home Making powers for Gnome for the Holidays 30 days of Gnomekeeping.  Complete all 30 Missions to become an official member of the Council of Gnome.
Gnomes are small magical helpers that take residence in a home or business. They have magic earth powers to protect people and places and it is important to treat them with respect. Gnomes have their own calendar of customs that help make a happy home.  Each day in December your Gnome suggests a Gnomekeeping Tradition. Follow even just a few of their Gnomekeeping traditions to create a Happy Gnome for the Holiday.
Your Holiday Gnomekeeping Missions include:
Discover 30 Gnome Homes in downtown Ashland
Try each Gnome's Holiday Traditions
Find Gnome Supplies to prepare the 5 Gnomekeeping Recipes
Get your Gnome to the Gnomecoming Dance
 Complete all 30 Missions to earn a badge that acknowledges you as a Gnomekeeper for the Council of Gnome.
Good luck, and may you be Gnome for the Holidays.
Share This Story!